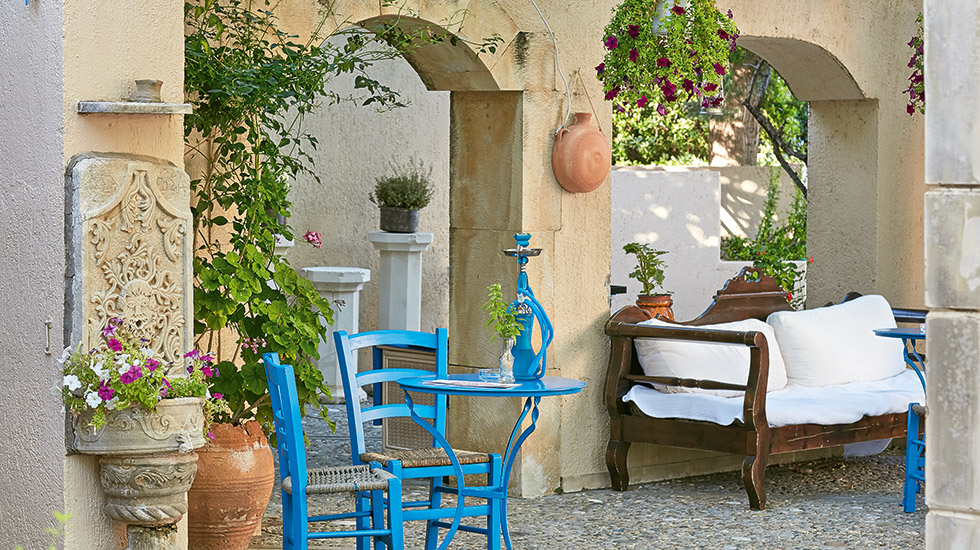 Kafenion, Authentic greek coffee house
Typical Greek village Kafenion (Coffee House), located beside the church in the bungalow village. A uniquely rewarding experience with a selection of Ouzo, Raki and other local drinks to accompany the local 'mezze' (hors d'oeuvres). It is a living museum to the Greek heritage - from an antique ice-cooled fridge to newspapers dating back to 1950. Enjoy your evening tasting local delicacies before dining al fresco in one of the award-winning restaurants.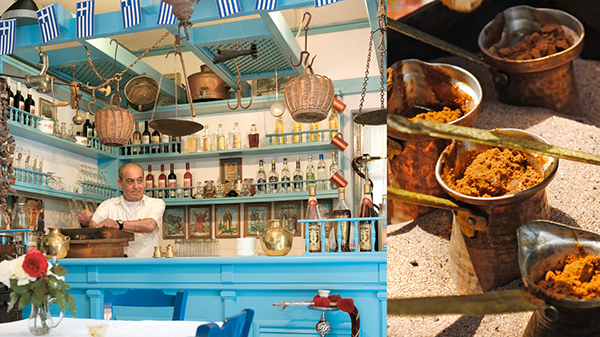 DRESS CODE:

Daytime: Resort Casual. Cover-ups are required for breakfast and lunch. Footwear is required in restaurants & bars at all times.
Evening: Elegant casual attire. No beachwear or shorts in the evening. Gentlemen – long trousers and shirts with sleeves (short or long) in all restaurants & bars.
Forty Herbs - Sarantavotano
Cretans are famous for enjoying good health and longevity. A special herb tea, traditionally sipped at breakfast or before bed, may hold the key. Sarantavotano, literally "forty herbs," is a mix of forty endemic aromatic plants with a range of healing or tonic properties. The forty herbs in sarantavotano are not chosen at random but selected to promote health by fortifying the immune system as well as the body's circulatory, digestive, and respiratory systems. Malotira, rose, jasmine, wild quince, lemon balm, orange, spearmint, and lavender impart a delicate aroma that conjures the sweet-smelling Cretan countryside on a warm spring morning.
NOTE:
Please inform the hotel staff in advance of any allergies or intolerances you may have. Our menu might contain traces of allergenic substances.