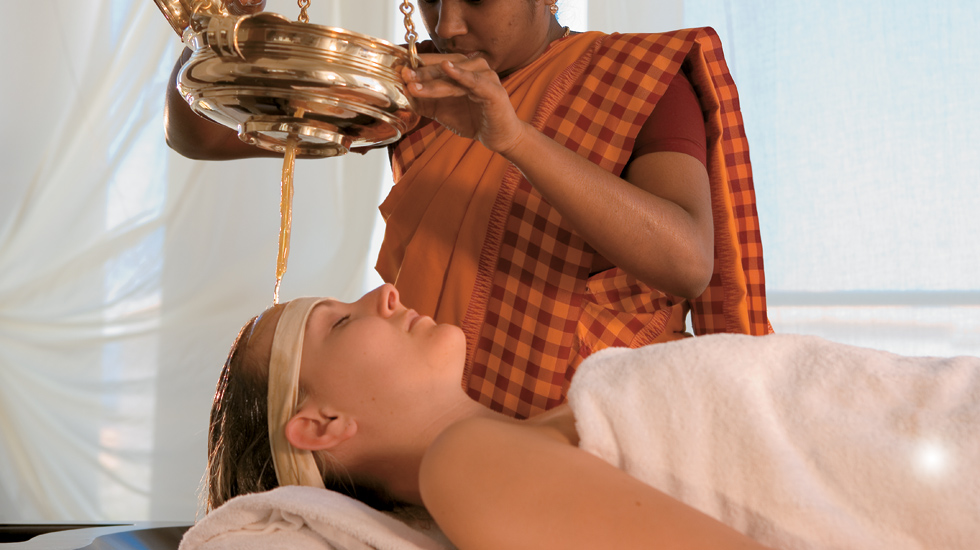 Head & Face Treatments
SOFTOUCH ANTI DANDRUFF 40΄ /50€
This includes an Ayurvedic scalp massage with time tested herbal oils followed by a head steam. It is very effective for dry scalp and dandruff.

THALA POTHICHIL 45΄ /70€
A special paste made out of Amla and special roots is applied on the head after giving a gentle head massage. Very effective for cooling, calming and soothing the mind. It helps to improve memory and good for overall nervous system.

NASYA & DHOOMA 30΄ /40€
Three to ten drops of herbal juice or medicated oil are applied through nose. This is followed with application of medicated fumes for few seconds. This treatment is highly effective for certain kinds of headaches, sinusitis, facial paralysis, mental disorders, neck problems, allergic respiratory diseases etc.

KARNA POORANAM 20€
This is a process of medicated fumes applied to the ears for 5 to 10 minutes, after putting medicated oil. This process helps to clean the ears and avoid ailments associated to the ear.

HERBAL FACE & HEAD MASSAGE 40΄/40€
There is not usually time for a full face and head massage as part of a full-body massage. You might like to try it on its own or in combination with a neck and shoulder massage.
AYURVEDIC FACIAL 60΄ /100€
Let the ancient tradition of Ayurveda calm your mind, as we cleanse and balance skin. This utterly relaxing facial will soothe your senses, while treating skin with a blend of essential oils. This includes an Ayurvedic cleansing, steaming, face massage and face pack. Various oils/creams and face packs are used according to the skin type.

AYURVEDA KAAJAL 20€
Ayurveda recommend daily use of a natural kaajal and collyrium for the health and beauty of eyes. This includes putting herbal eye drops in the eyes and an eye wash with herbal water. Reduces puffiness and disperse congestion.

Book Online
or Call +30 28310 55181
---
Gazebo Open-air Massage
For the most indulgent experience, the Elixir Spa therapists can arrange a massage in a beach Gazebo under the Cretan sky
.
---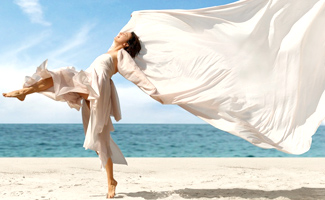 Must Try...
Elixir of Life
Restoring body energy, balancing body aura, revitalizing & improving skin firmness
.
---
♥ Love Potion
An absolutely sensual ritual for two to tantalize & delight! Share an unforgettable experience with your partner.
READ MORE
---