Special Dining at Creta Palace
Create and customise your own dining experience, prepared and served in a location of your choice. From sunset cocktails to a
barbeque or
private dining by the beach or a special celebration… the choice is only limited by your imagination.
Seaside Private Dining
Listen to the waves...

Choose from an extensive menu, day or night, from a light bite to a romantic dinner under the stars by the sea...
Greek BBQ Dining
Arrange a private BBQ for 4,6 or 8 persons, accompanied by traditional tastes, an exclusive Chef and great wine!

Click here to Book your BBQ in advance and have a 20% discount!
Special Requests
Creta Palace offers a wide selection of dishes with thoughtfully crafted menus from the hotel's expert culinary team. We are pleased to offer delicious, healthy dining options and can accommodate any special requests you may have. Offered twenty-four hours a day, available for breakfast, lunch, dinner and snacks, as well as for catering private events.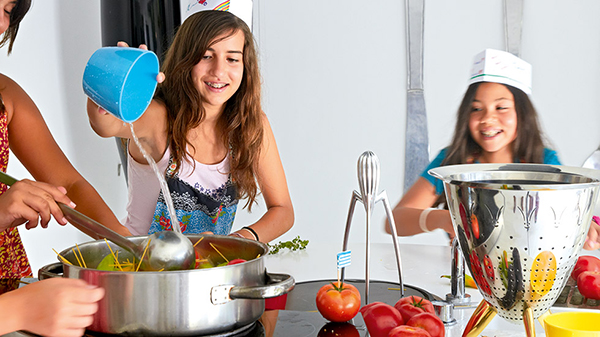 Children's Meals
Designed by the Grecotel chefs & dietician, the children's menus ensure they get all the nutrients they need for an active holiday in tasty tempting dishes. Children's menus are available in a la carte restaurants and from room service.
NOTE:
Please inform the hotel staff in advance of any allergies or intolerances you may have. Our menu might contain traces of allergenic substances.
Book Online
or Call +30 28310 55181