Creta Palace Facilities and Services
What a Paradise!

Some of the best, most heartfelt hospitality around.
The genuine, authentic Cretan people instinctively envelop you and the kids with genuine kindness. You feel immediately relaxed and at home.

Facilities
100.000m² Landscaped Estate

Accommodation
335 luxurious guestrooms, suites, bungalows & villas with private pools, Lounges and Terraces library

Swimming
Stretch of sandy beach, seawater landscaped pool, freshwater garden pool, children's pool & indoor pool with Jacuzzi

Dining
Sky Bar Restaurant 'Zeus & Amalthia', Talos Lounge Bar, Labyrinth Main Restaurant with no smoking area, Barbarossa a la carte Fish Restaurant, Golden Dragon Asian Dining, Ariadne Pool Brasserie, Caretta-Caretta Beach Bar, Kafenion 'The Beautiful Hellas', Agreco Farm for unique culinary experience, Tasty Corner kids' free dining

Kids
Grecoland, Kids Health Cookery Courses, Mini Zoo at Agreco Farm, Children's Playground
Spa
Elixir Beauty Spa treatments, Ayurveda treatments by Indian therapists, Beauty & Hairdresser Salon

Activities
Water Sport Center, Tennis Courts, Card room, Games area, TV-Video room, Parking

Shopping
Sunstores holiday boutique with Agreco Farm products on sale, Fifty-fifty Boutique, Doron Society

Church in the hotel

King Minos
Open-air theatre for evening special events programme

WiFi
Free of charge full WiFi coverage in all hotel areas and guest rooms
Services
• Multilingual staff
• 24-hour reception
• Room service: 07.00 - 02.00
• Guest Relations & Privilege Club service
• Express check-in/ check-out service
• Luggage transportation
• Wake-Up Call service
• Laptop or tablet use, pending availability
• Complimentary Satellite TV services
• Special meals upon request
• Early breakfast service, upon request
• Breakfast or lunch box service, upon request
• In-room breakfast service on request
• Extended breakfast service longer than 3 hours (Labyrinth: 07.15-10.30)
• CD/DVD
• Kettle (water boiler) and tea/ coffee making facilities
• Coffee machine, upon request (Famous Class)
• Espresso machine, upon request (Villas)
• Private dining options
• Personalise your stay service
• Pillow collection, upon request
• Luxury transport hire
• Parking
• Valet parking
• Dry cleaning/ pressing service (extra charge)





• Clothes iron and ironing board, upon request
• Trousers press, upon request
• Towel change by request
• Turn down service during the evening, upon request
• Baby Sitting Services upon request with extra charge
• Extra baby cot, upon request
• Guest fitness room
• Theatre/ cinema
• Sports field (2 Tennis courts)
• Animation
• Postal services
• Transfer from and to airport (extra charge)
• Complimentary welcome drink
• Welcome offer in room
• Supervised children's entertainment in mini-Grecoland
• Newspaper/ magazine service
• Business and secretarial support
• Tea and juice station in spa
• Catering and private function service
• Organic produce from Agreco Farm
• Hotel services guide in at least two languages
• Doctor on call – 24 hours

The above are available free or at extra charge, depending on room type and requests Guest Relations Office & Privilege Club services.
Famous Class Services
Famous Class is simply like travelling "first-class" at a Grecotel hotel!

READ MORE

Book Online
or Call +30 28310 55181
Hello Beach!
Perfect holidays means spending the day by the beach, splashing around with your loved ones in crystal clear waters. And you know you are in Paradise when your drink arrives at your private beach cabana in a fresh pineapple
.
READ MORE
---
Seaside Private Dining
Listen to the waves...
Choose from an extensive menu, day or night, from a light bite to a romantic dinner under the stars and by the beach.
READ MORE
---
Spa bliss
Take an hour (or three) for a total relaxation and rejuvenation at the luxurious Elixir Beauty Spa with pampering massages, beauty services and Ayurveda treatments from Indian therapists.
READ MORE
---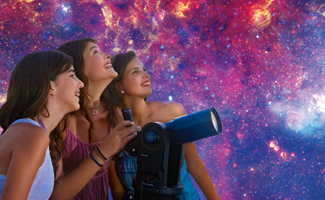 Kids will Love
Grecoland - The resort's colourful kids club is a huge hit for children of all ages. The roster is full of activities from painting and making crafts to discovery adventures and star gazing, while it's open all day long-6 days per week.…
READ MORE
---
Charisma Jewellery Boutique
Unique Jewellery in Greece
- Handmade jewellery exclusively for Grecotel - Each item is accompanied by an authenticity certificate - Expert and experienced staff - Located at the Lobby area
---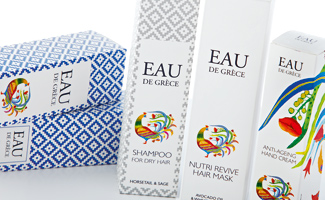 AGRECO FARMS
Eau de Grèce
A luxurious collection of fragrances and body care products that are the essence of Greece - Eau de Grèce collection created exclusively for Grecotel. Just for You!

(find yours at hotel's Agreco Corner)
---