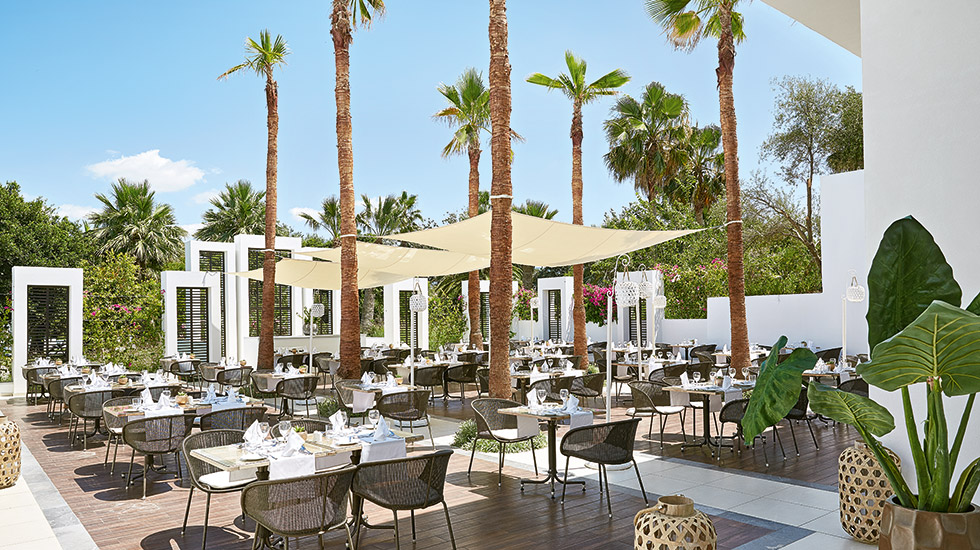 Labyrinth, Fine Dining Atrium Restaurant
Labyrinth, the Creta Palace's amazing main restaurant with an open-air veranda of 2,000 square meters.

Modeled on King Minos's glorious palace with the famed labyrinth of mythology, the Labyrinth Atrium Restaurant doesn't just overlook the gardens, it incorporates them as stately palms are ingeniously used to divide the space. Live cooking stations, flares, and split-level design create a unique ambience that is matched by the legendary quality of the food and service.

Start the day with a generous buffet-style breakfast that features a Cretan Corner with local delicacies as well as vegetarian and vegan options. The lunchtime buffet has a decidedly cosmopolitan flavor, with an extensive selection of Mediterranean-influenced fare. As for dinner: 14 themed evenings with specialty dishes
throughout the week
. As for our younger guests, they will delight at what we serve up at the Tasty Corner and so will parents: it's delicious, wholesome, freshly-made, and free!
Open for: Breakfast, Lunch and Dinner | Cuisine Type: International


DRESS CODE
Daytime: Resort Casual. Cover-ups are required for breakfast and lunch. Footwear is required in restaurants & bars at all times.
Evening: Smart Casual. No beachwear or shorts in the evening. Gentlemen – long trousers and shirts with sleeves (short or long) in all restaurants & bars.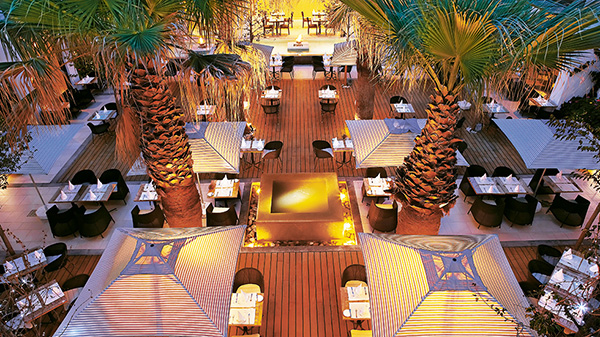 Special Requests
Our chefs will be happy to assist with any special meal requirements. Internationally delicacies can be specially imported for you if you advise us in advance.


NOTE: Please inform the hotel staff in advance of any allergies or intolerances you may have. Our menu might contain traces of allergenic substances.
Book Online
or Call +30 28310 55181
"Greek Breakfast" participation
The Greek Breakfast is an initiative taken by the Hellenic Chamber of Hotels which utilizes and connects the cultural – gastronomic wealth of the country with the Greek hotel business.
---
Gold Awarded Restaurants
Gold Award for Integration of the Cretan diet & the Cretan Traditional cuisine in the hotel's restaurants.
---
FREE KIDS DINING
Tasty Corner
From morning to evening, mini buffets offer a constant supply of fresh, tempting food and drinks exclusively for kids.
READ MORE
---
Seaside Private Dining
Listen to the waves...
Choose from an extensive menu, day or night, from a light bite to a romantic dinner under the stars by the beach.
READ MORE
---
Special Dining
The choice is only limited by your imagination....
READ MORE
---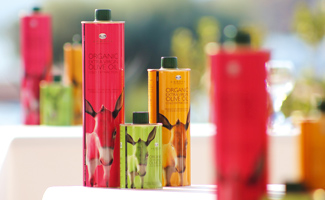 AgrecoFarms
Voted BEST ORGANIC RESTAURANT by Vanity Fair
On a hill near Rethymnon with vine yards and olive trees overlooking the infinite sea, don't miss a culinary experience, tasting diverse seasonal dishes based on the fruits of the land and the legendary nutritional Cretan cuisine.
READ MORE
---
also check
Barbarossa, a la carte Fish Restaurant