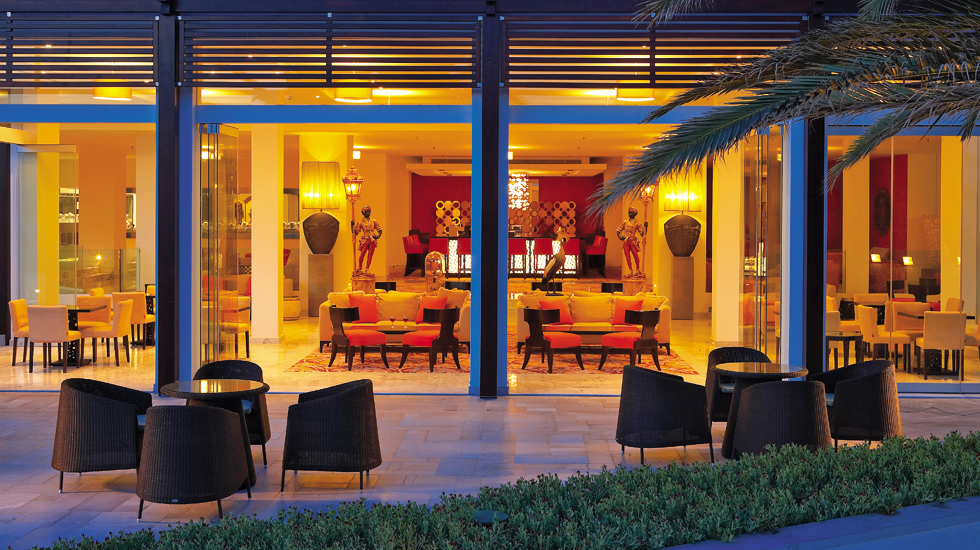 Talos, Lounge bar
This lavish scene sets the tone for the classic chic of the all-marble lobby, framed by the Talos lounge-bar. Located in the main building lobby this brand new stylish bar with contemporary atmosphere extends onto a spacious veranda overlooking the pools and garden beyond.
Open: Evening Seating: indoor & outdoor
DRESS CODE:
Evening: Elegant casual attire. No beachwear or shorts in the evening. Gentlemen – long trousers and shirts with sleeves (short or long) in all restaurants & bars.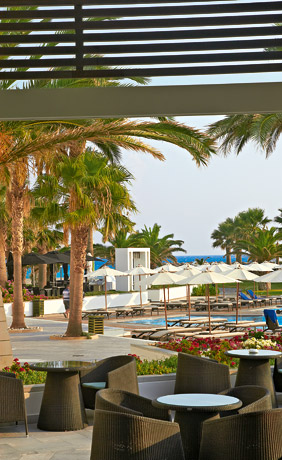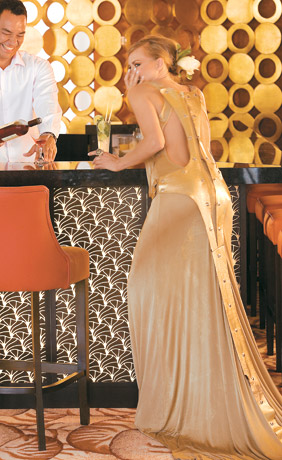 Live Music
Enjoy your drink or cocktail with the views of the lightened pool, drifting along to the serenades of the live evening music.

Book Online
or Call +30 28310 55181
Seaside Private Dining
Listen to the waves...
Choose from an extensive menu, day or night, from a light bite to a romantic dinner under the stars and by the
beach
.
READ MORE
---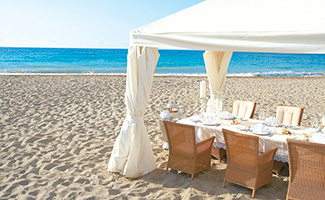 Special Dining
...the choice is only limited by your imagination.
READ MORE
---
The Products
Agreco Farm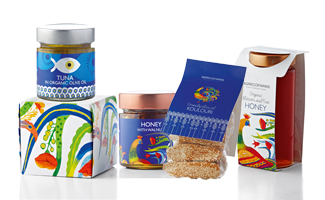 Discover this small continent's gastronomic secrets: long-fin white tuna caught off the coast of Rethymno and packed in organic olive oil; organic blossom honey and organic pine honey; Cretan melokarydo (honey & walnuts) for longevity and good health; ladokoulouro, sesame-encrusted cookies made with olive oil - the typical Cretan biscuit.
Available at hotel's Agreco corner.
---
also check
Kafenion, Authentic greek coffee house