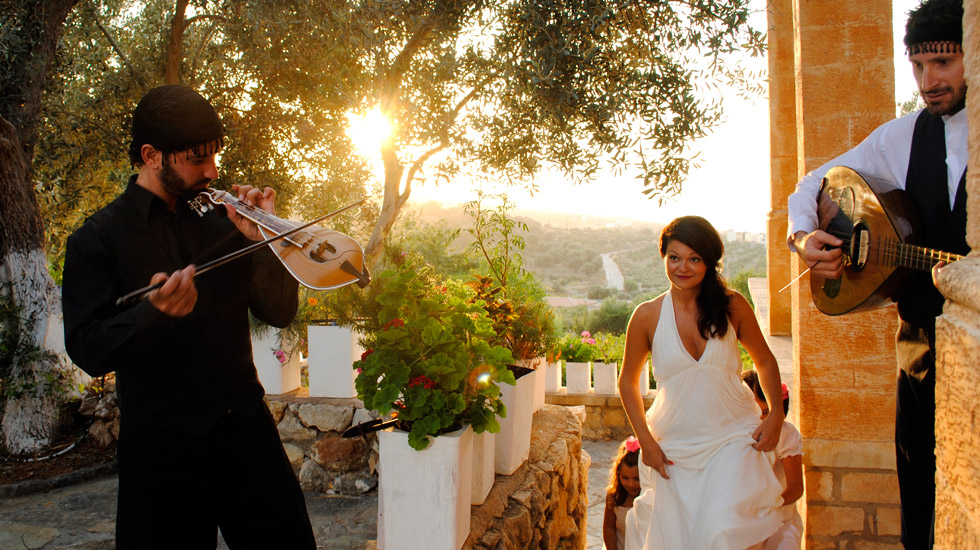 Wedding Dreams come true
Romance under the stars...
From simply the happy couple to the whole family in attendance
The choice is yours!
Grecotel Creta Palace will organise
a special ceremony to exchange vows of eternal love
or renew your promises as a couple.
It is so simple to organize an informal ceremony, choose the date, the venue and the details, there is no paperwork required.
Informal Weddings & Exchange of Vows
The most popular type of wedding at the hotel! Exchange your vows under the azure skies beside the turquoise seas in Greece.
Greek Orthodox Weddings
The hotel's chapel dedicated to the Virgin Mary, can be used for Greek Orthodox services or as a backdrop for an informal wedding. Exclusively in Crete, the nearby AgrecoFarms is a fairytale setting either for an informal ceremony or a Greek Orthodox wedding in the farm's St Nicholas chapel.
Civil Marriages
Civil Weddings are conducted by the Deputy Mayor on the hotel's sandy beach or in the beautiful gardens. Please see the hotel website for further details.
Note: the costs of organising official weddings (paperwork, permissions, ceremonies etc.) are not included in the hotel wedding packages.
CONSIDERING YOUR SAFETY AND WELL-BEING AS OUR TOP PRIORITY, HOTEL'S AVAILABLE ACTIVITIES ARE ADJUSTED FOR THE SEASON 2021, ACCORDING TO THE GOVERNMENT'S HEALTH PROTOCOLS AND GUIDELINES.
Wedding Suggestions
The couple can relax knowing that no detail has been left to chance. Creta Palace offers informal wedding and Renewal of Vows options, to make the choice easier. Happy couples are invited to make as many or as few requests as they wish, as private or as extravagant, prior to, or during their stay.
Wedding Packages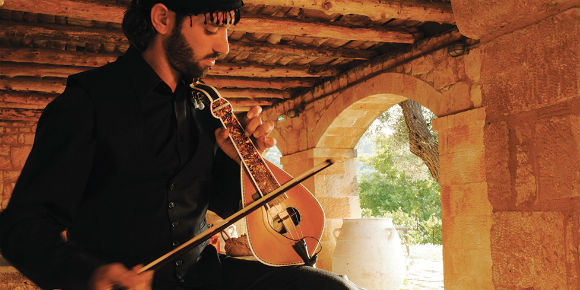 20% off Honeymoons
Couples who also celebrate their wedding at the hotel will receive a 20% discount on the Honeymoon packages. - See more at: http://www.amirandes.com/events/weddings-crete.html#sthash.WPfBBWrI.dpuf

20% off Honeymoons

Couples who also celebrate their wedding at the hotel will receive a 20% discount on the Honeymoon packages.
Please note that the wedding options are complete packages and items are not interchangeable. In the event that you decide not to use one of the services, no refund or alternative can be given.

Prices include all local taxes at current rate. All offers subject to availability.
Make your reservation:
[email protected]
Book Online
or Call +30 28310 55181
Your fantasy wedding is just a click away!
Download our planner tips, print out the checklist and start planning your dream day.
---
Honeymoon Packages
All honeymooners & couples who arrange their wedding at Creta Palace receive the FREE Rose Garden Honeymoon package.
---
Spoil Yourselves
Custom design your perfect day!

♥ Private transport: limousine, private yacht, speed boat, horse-drawn carriage
♥ Private chauffeur
♥ Floral décor – order a beautiful bouquet or arrangement for your loved one
♥ Extra room amenities and personalised selections (maxi bar, bathroom accessories etc.)
♥ Candles for ambience
♥ Pillow collection
♥ Design your own in room cellar – preferred wines
♥ Design your own reading library – books & magazines


---
Dining & Parties
We pride ourselves on culinary creativity & customise your menu & drinks choices
---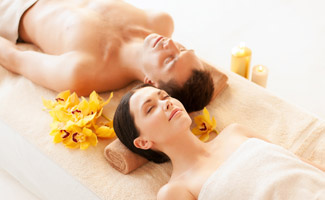 ♥ Love Potion
An absolutely sensual ritual for two to tantalize & delight! Share an unforgettable experience with your partner.
READ MORE
---