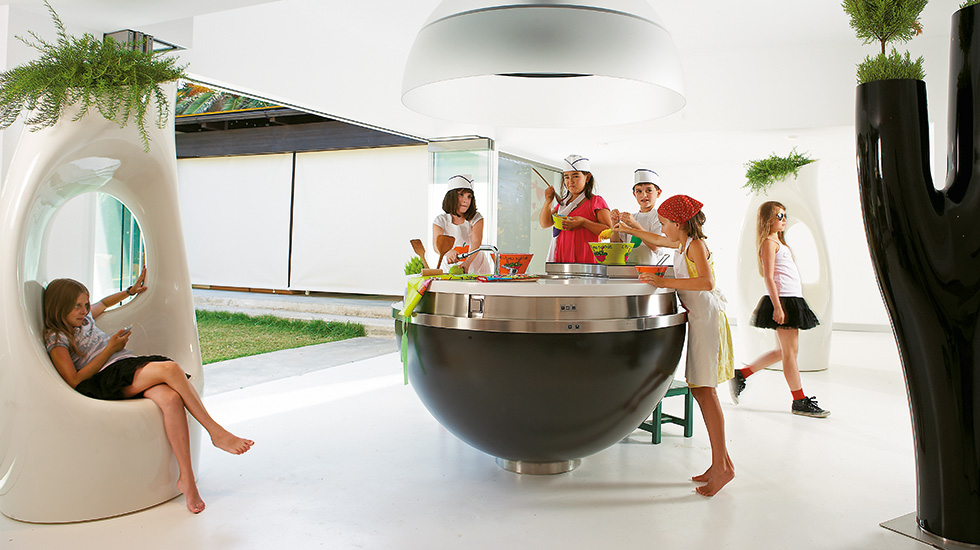 Kids Discovery Adventures - Free of charge
BECAUSE KIDS LOVE NATURE, THESE OUTDOOR ACTIVITIES WERE DEVELOPED TO CREATE AWARENESS
AND STIMULATE KIDS INTO ACTION TOWARDS THE ENVIRONMENT, CULTURE AND HEALTHY EATING.
THE GRECOLAND DISCOVERY ADVENTURES FOR 7-14 YEARS OLD AND ARE RUN BY THE SPECIALLY-TRAINED MULTILINGUAL
GRECOLAND TEAM. CHILDREN AGED 4-6 CAN ENJOY THE GREEN & BLUE DAYS AT THE GRECOLAND.

STIMULATING NEW ACTIVITIES INCLUDE CREATIVE CRAFTS, BEACH & MARINE EXPLORATION AND GETTING BACK
TO NATURE IN THE NEW HOTEL'S ALTERNATIVE GARDENS. AT THE SAME TIME, THEY ARE LEARNING TO RESPECT OUR PLANET,
TO HAVE A HEALTHY ATTITUDE TO FOOD AND EXPERIENCE THE OLYMPIC SPIRIT AND GREEK CULTURE THROUGH PLAY.




BOTANICAL TOUR
---

WE ARE GETTING BACK TO NATURE IN THE HOTEL'S ALTERNATIVE GARDENS THROUGH THE BOTANICAL TOUR - PLANTING NEW SPICES AND HERBS!




LIFE & SOIL

AN UNFORGETTABLE TOUR IN THE HOTELS GARDEN


We roll up our sleeves and watch life itself sprout up from the earth
in our allotment. We learn eco-friendly methods to grow
healthy food while also learning and practicing composting as a way
to be more like nature and have no waste.

Highlights:
• Composting – no waste here! We recycle garden and hotels organic refuse.
• Plant a seed – nurture your own seed and watch them grow…






GREEK SKY @ NIGHT

FROM MYTHOLOGY TO MARINERS


For centuries, sailors have used the stars to navigate in unknown seas.
Through the telescope, we see what a star actually is, and learn
their names – many of which are Greek myths.

Highlights:
• Night adventure
• Star-gazing through telescope



SUN, FUN, JUN(K)

SOLAR ENERGY IS FREE


We have fun with the sun, learn about solar-power. Finally,
we enjoy tasty treats that have been cooked in our solar oven!

Highlights:
• Cook in a solar oven • Play fun games
• Learn how clean energy affects our life
• Create stuff from things that you may think are junk






EXPEDITION CLIMB

TRYING TO GET TO THE TOP OF OUR CLIMBING WALL!


This is a challenge every kid can't wait to take!
They learn about mountain ecology;
they learn that mountains are also in danger, and
there are endangered species everywhere.
NOTE: The Discovery Adventure programme may vary due to weather & number of participants.