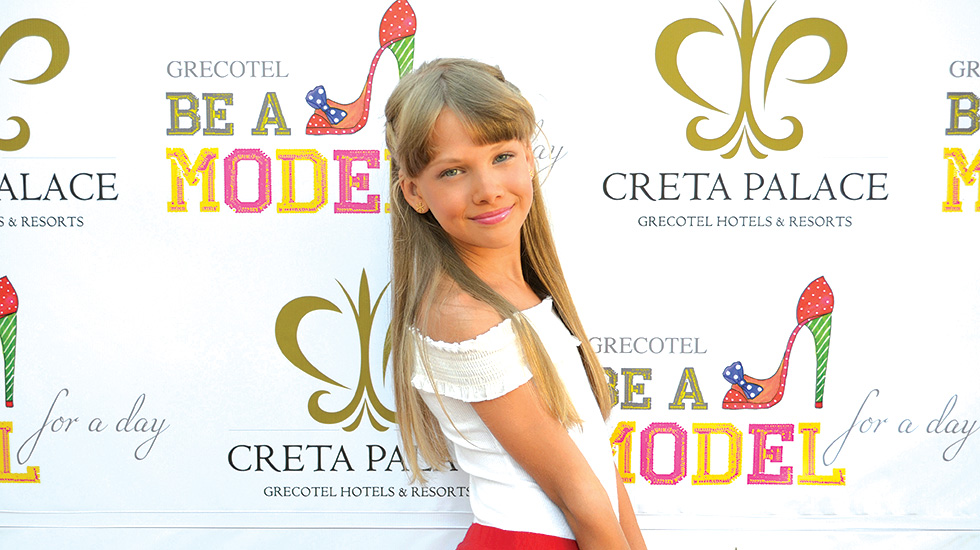 Be a model for a day at Grecotel Creta Palace
BE A MODEL OR JUST BE FABULOUS!

---
GRECOTEL MODEL ACADEMY INTRODUCES YOUNGER GUESTS TO THE WORLD OF BEAUTY AND FASHION.
GIVE YOUR GOLDEN STARS A UNIQUE HOLIDAY EXPERIENCE, THAT WILL STAY FOREVER IN THEIR HEART AND SOUL.
SURROUNDED BY TRUE PROFESSIONALS TEEN MODELS (AGED 10-16) LEARN THE BEST TIPS ABOUT FASHION,
HAIR STYLING, MAKE UP ARTISTRY AND BEAUTY SECRETS AND BECOME THE TOP MODEL OF THEIR DREAMS.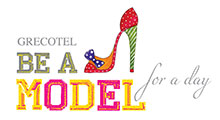 THE PROGRAMME

THE PROGRAMME IS BASED ON A WEEKLY SCHEDULE WITH SPECIFIC LESSONS (MASTER CLASS)

---

PARENTS WILL BE INFORMED AND ABLE TO WITNESS THE PROGRESS AND SUCCESS OF THEIR PRECIOUS YOUNG DIVAS.
A SOUVENIR FOR THEIR SUCCESSFUL GRADUATION WILL BE GIVEN TO THE KIDS FROM ΤΗΕ GRECOTEL MODEL ACADEMY.
THE PROGRAMME IS FREE OF CHARGE.


BEAUTY SALON


Beauty Queens at Elixir Beauty Spa: Face Beauty treatment, Nail polish, Foot massage & Pedicure by Elixir Beauty Spa therapists


MAKE UP
MASTER CLASS


Make up & Beauty tips performed by professional make-up artist & beautician


INTRODUCTION TO POSING
MASTER CLASS


Posing Tips for our first Photo Shooting by professional photographer


FITNESS


Aqua Fitness at hotel's exotic pool by Grecotel Entertainment Team


GRAND REHEARSAL


Clothes Fitting at Model Academy & Catwalk Rehearsal (Clothes & accessories available from Grecotel Model Academy)


SHOW TIME!


Make up & Hairdressing at Model Academy. Getting ready for the final Catwalk Show!



The Model Academy is available during the following weeks:



24/06 - 02/07 (catwalk show: on Wednesday 01/07)

08/07 - 16/07 (catwalk show: on Wednesday 15/07)

22/07 - 30/07 (catwalk show: on Wednesday 29/07)

05/08 - 13/08 (catwalk show: on Wednesday 12/08)

19/08 - 27/08 (catwalk show: on Wednesday 26/08)




---
SIGN UP TO PARTICIPATE IN THE PROGRAMME AND GET MORE INFORMATION BY E-MAIL: [email protected]

Click here to submit online the Registration Form

THE MODEL ACADEMY IS AVAILABLE DURING JULY AND AUGUST (SPECIFIC DATES). CHILDREN AGED BETWEEN 10-16 YRS MAY BE REGISTERED
FOR THE PROGRAMME (LIMITED PARTICIPATION DUE TO THE PERSONALIZED NATURE OF THE PROGRAMME).


---