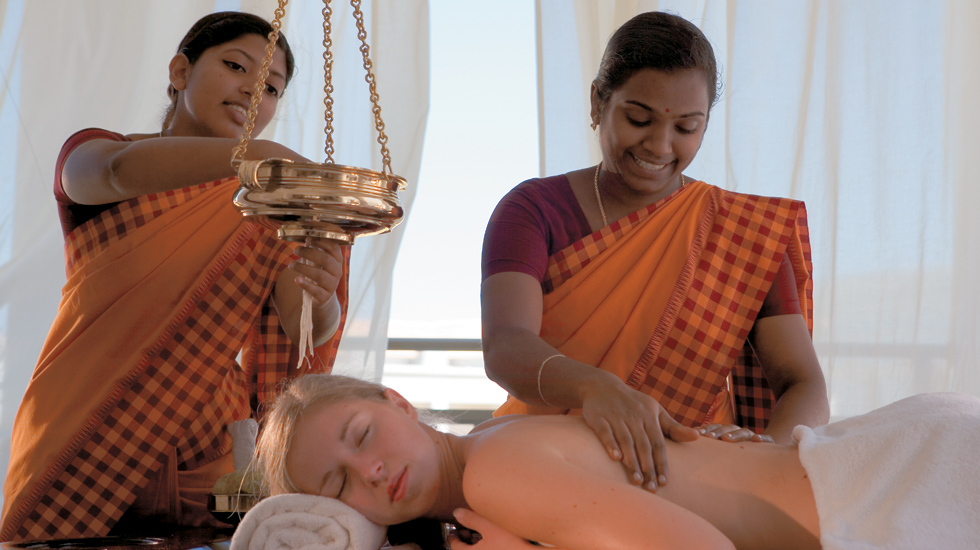 Treatments Packages
Various Treatments Packages for 1 to 21 days
AYURVEDA REFRESHMENT PROGRAM 1 DAY 215€
Elakkizhi - 75 minutes (In the morning) Ayurveda Herbal Tea Sirodhara - 75 minutes (In the evening)


AYURVEDA REFRESHMENT PROGRAM 3 DAYS / 445€
This includes the combination of traditional massages; Herbal Soothe, Tranquility, Body Revive along with time tested herbal teas for the total refreshment of body and mind.


REJUVENATION THERAPY
5 DAYS / 880€ 7 DAYS / 1.150€ 14 DAYS / 2.200€ 21 DAYS /3.100€

This treatment includes detoxification and rejuvenation of body by herbal oils and medicines, which nourishes the body tissues. This therapy increases the health span by improving the quality and purity of structural components. Major benefits of this treatment are improved memory and intelligence, perfect health, youthfulness, physical endurance, strong sense organs, perfection in speech and sexual powers.
BODY SLIMMING
5 DAYS / 880€ 7 DAYS / 1.150€ 14 DAYS / 2.200€ 21 DAYS /3.100€

From the perspective of Ayurveda, losing weight is not about starving or suppressing the appetite. It is about balancing your fat metabolism. You don't have to starve yourself or exercise until you drop. Balance is the key and with a therapy which is tailor made to suit your constitution. Treatments include body massage by special herbal powders and internal herbal medicine. There can be a possible weight reduction of around 2-3 kilos in 1 week.

STRESS & STRAIN RELIEF PROGRAM
5 DAYS /880€ 7 DAYS /1.150€ 14 DAYS /2.200€ 21 DAYS /3.100€

An effective and prominent treatment for the release of day-to-day strain and stress. It calms your mood, brings relaxation of the body and mind, It slows down the pace.



Book Online
or Call +30 28310 55181
---
Gazebo Open-air Massage
For the most indulgent experience, the Elixir Spa therapists can arrange a massage in a beach Gazebo under the Cretan sky
.
---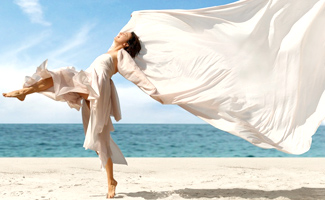 Must Try...
Elixir of Life
Restoring body energy, balancing body aura, revitalizing & improving skin firmness
.
---
♥ Love Potion
An absolutely sensual ritual for two to tantalize & delight! Share an unforgettable experience with your partner.
READ MORE
---